Ingredients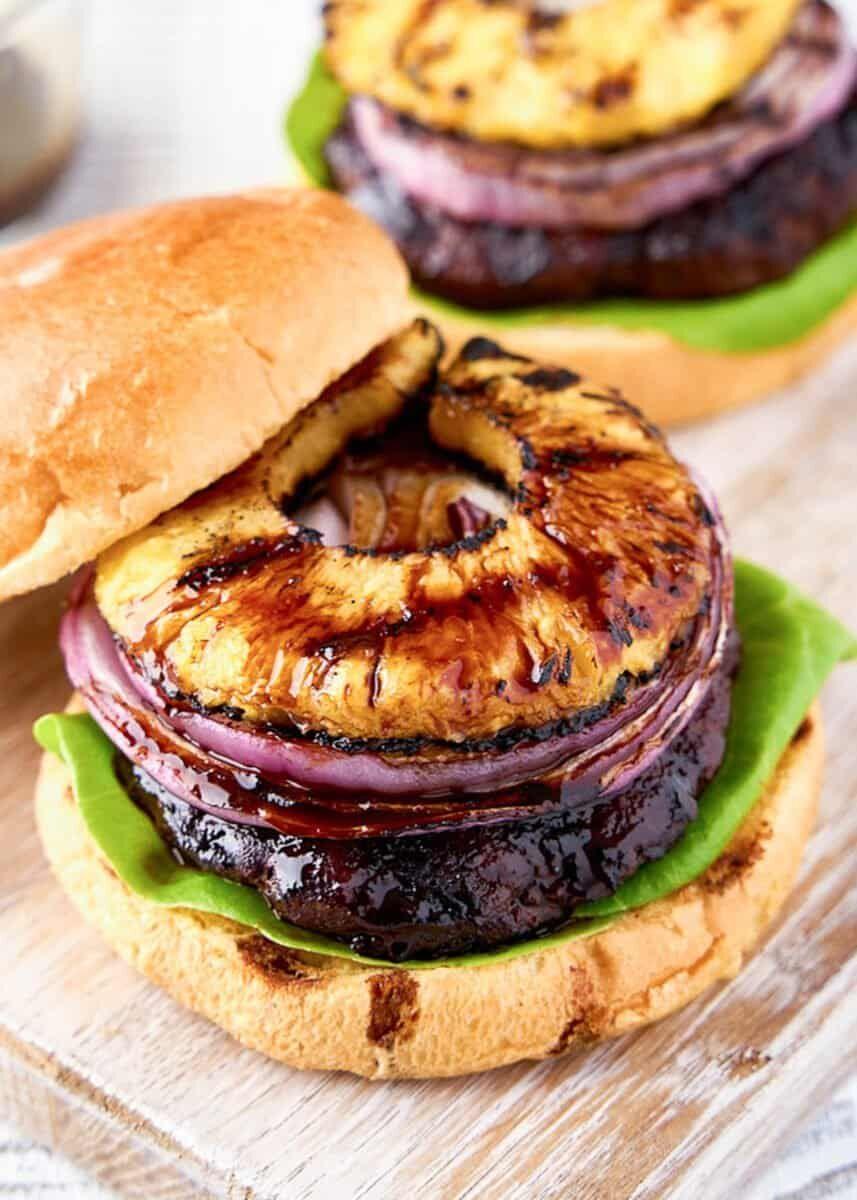 1 1/2 pounds ground beef (80% lean and 20% fat)
1/2 cup teriyaki sauce , divided
1 teaspoon Kosher salt
1/2 teaspoon pepper
4 hamburger buns (I love using brioche buns)
Toppings
4 Pineapple slices
4 Red onion slices
Lettuce leaves
sliced harvarti or pepperjack cheese , optional
Instructions
1. Preheat the grill to medium high. Clean and lightly oil the grates.
2. Combine the ground beef, 3 Tablespoons Teriyaki sauce, salt and pepper in a medium-sized bowl. Mix just until combined with your hands and shape into 4 patties about 3/4-inch thick. Make a well in your patties with your thumb to prevent from bulging.
3. Place burgers on the grill and cook 4 minutes. Flip and then brush on remaining sauce. Cook an additional 4 minutes, or until juices run clear. Flip and add any additional teriyaki sauce. During the last minute of cooking add cheese to burgers if desired. Remove from the grill when they have reached an internal temperature of 160-165°F. Remove to a plate and let rest 5 minutes before serving.
4. Place pineapple rings and onion slices on the grill. Cook about 3 minutes per side, or until tender.
5. Serve hamburgers on buns with pineapple slices and onions. Add any additional desired toppings.
Source : I Heart Naptime