In these colder months a good hearty soup is just what you need! Beef Taco Tortilla Soup looks amazing, give it a try!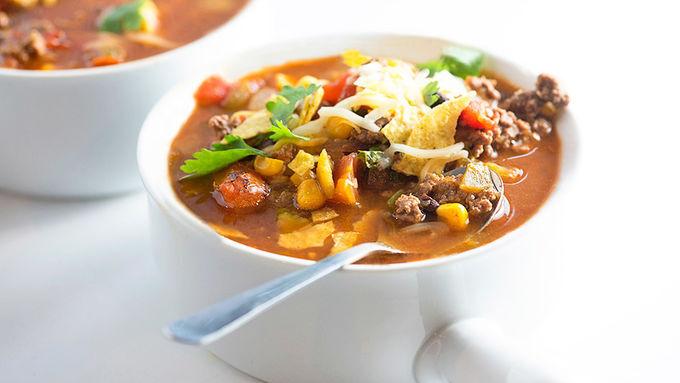 Directions
In a large soup pot or Dutch oven over medium heat, brown the ground beef, breaking meat up as it cooks. Add onion and garlic. Continue cooking until beef is cooked through and no longer pink.
Drain liquid from pan. Add the taco seasoning, tomatoes, corn, chiles, beans, cilantro and chicken broth to the pot and stir to combine.
Simmer over medium heat for 30 minutes, stirring occasionally. Serve topped with crumbled tortilla chips and grated cheese.