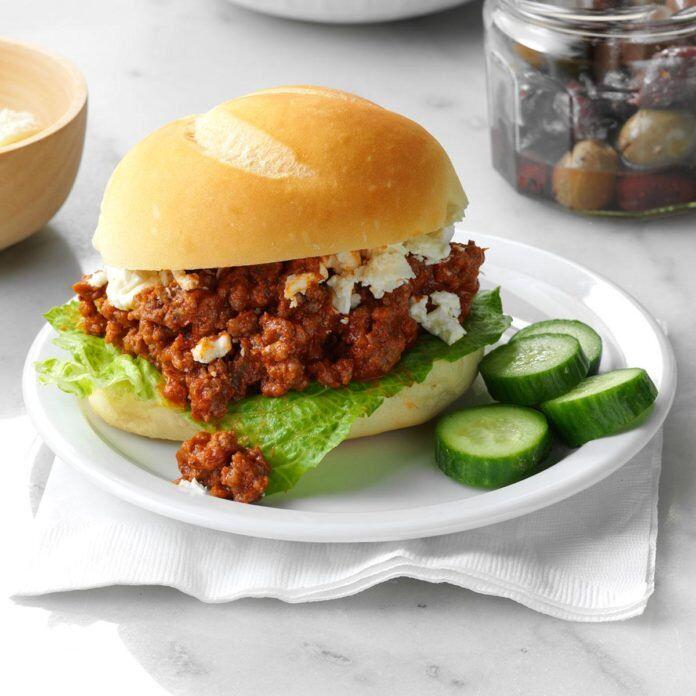 Ingredients
1 pound lean ground beef (90% lean)
1 small red onion, chopped
2 garlic cloves, minced
1 can (15 ounces) tomato sauce
1 teaspoon dried oregano
Romaine leaves
6 kaiser rolls, split and toasted
1/2 cup crumbled feta cheese
Directions
In a large skillet, cook beef, onion and garlic over medium heat 6-8 minutes or until beef is no longer pink, breaking up beef into crumbles; drain. Stir in tomato sauce and oregano. Bring to a boil. Reduce heat; simmer, uncovered, 8-10 minutes or until sauce is slightly thickened, stirring occasionally.
Place romaine on roll bottoms; top with meat mixture. Sprinkle with feta cheese; replace tops.
Freeze option: Freeze cooled meat mixture in freezer containers. To use, partially thaw in refrigerator overnight. Heat through in a saucepan, stirring occasionally and adding a little water if necessary.
Source: Taste of Home