Now that the packed June schedule is behind us, we can reflect on the huge success we had hosting BIF 2021. Nearly 400 beef producers, academia and industry representatives from more than 30 states attended the organization's 53rd Annual Research Symposium and Convention held June 22-25 in Des Moines, and another 250 registered to participate online.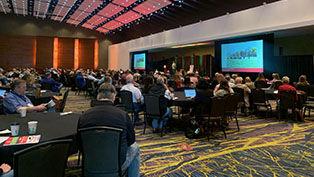 BIF's mission is to help improve the industry by promoting greater acceptance of beef cattle performance evaluation. This event helped achieve that through the educational opportunities offered.
The event kicked off with a young producer's symposium that focused on managing a beef operation to be profitable, long lasting, and effective marketing in today's online world. The general sessions focused on the future of the beef industry, including incorporating precision technology into beef operations, and the afternoon breakout sessions got to the nitty gritty of the most recent developments in beef genetics. The event concluded with tours visiting successful Iowa operations.
Preliminary survey data indicates that presentation topics were well received. Beef consumption trends and gene editing in livestock proved popular and educational, with over 65% of attendees reporting they gained significant or exceptional knowledge on the subject. In fact, a regular BIF attendee who has been to 27 of the annual symposiums said, "This BIF was absolutely one of the best ever."
The Symposium theme was "Innovation to Application" and we had the opportunity to showcase some ISU innovators who have had a huge impact on current genetics used in the beef industry. Retired ISU professors Gene Rouse and Doyle Wilson received the Pioneer Award for their work on ultrasound technology to measure marbling in live cattle.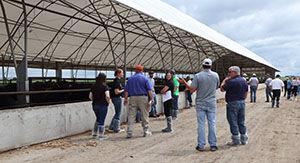 The Iowa Beef Center team was honored to bring this highly renowned educational symposium to our Iowa producers, and will bring more educational opportunities to you in the future. If you were unable to join us in person for the conference, visit the BIF website to view archived recordings of the presentations.