Courtesy of Our Beef Kitchen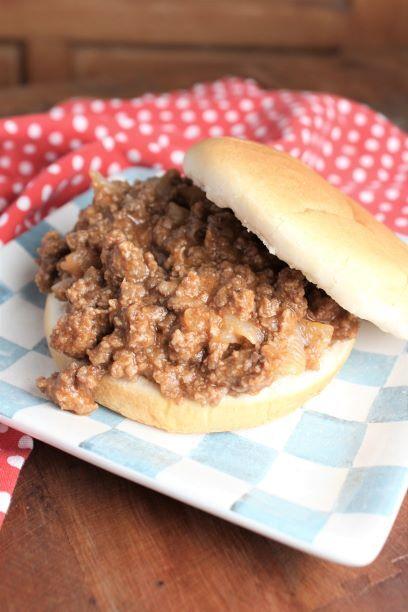 Here is a list of the great things about Sloppy Joes and why you should make them this week:
Made in ONE skillet
Done in 15-20 minutes
Ingredients that are always on hand
Freezer friendly
Delicious!
Ingredients
1 pound ground beef
1 onion, diced
1/2 cup ketchup
1/2 cup water
1 Tablespoon flour
1 Tablespoon sugar
1 teaspoon salt
1 teaspoon mustard
Instructions
Cook the ground beef and the onion together in a skillet. Drain if needed.
Add the rest of the ingredients and simmer for at least 5 minutes, until everything is heated through and the liquid is mostly absorbed.