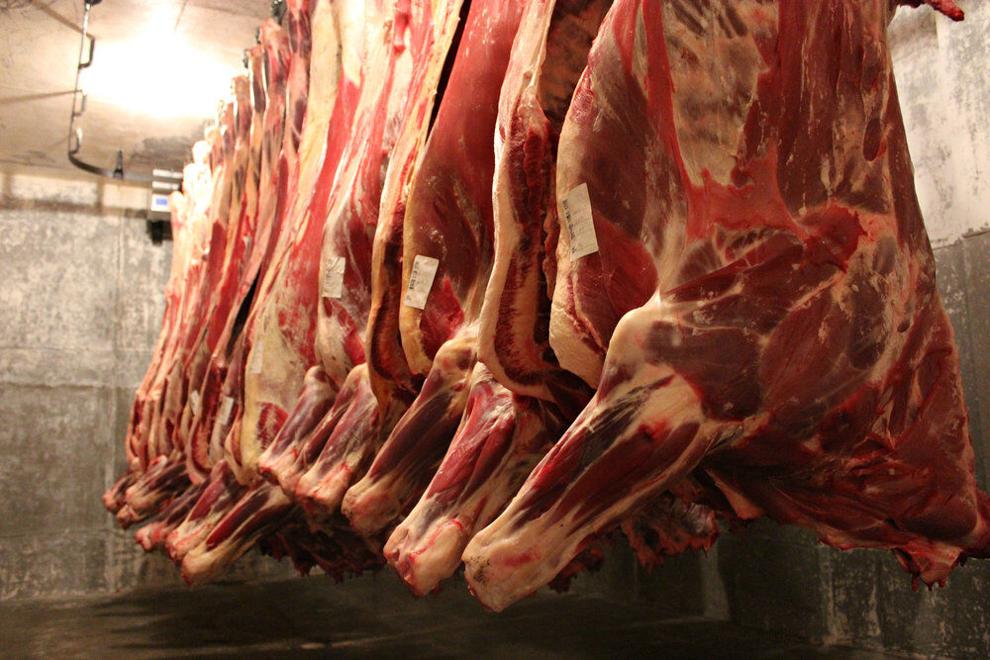 President Joe Biden signed a new Executive Order on Friday that could have broad impacts on agriculture and corporate business, covering competition in various industries. While the Executive Order covers a wide range of industries, specifically to agriculture, a fact sheet from the White House says the Order:
Directs USDA to consider issuing new rules under the Packers and Stockyards Act making it easier for farmers to bring and win claims, stopping chicken processors from exploiting and underpaying chicken farmers, and adopting anti-retaliation protections for farmers who speak out about bad practices.
Directs USDA to consider issuing new rules defining when meat can bear "Product of USA" labels, so that consumers have accurate, transparent labels that enable them to choose products made here.
Directs USDA to develop a plan to increase opportunities for farmers to access markets and receive a fair return, including supporting alternative food distribution systems like farmers markets and developing standards and labels so that consumers can choose to buy products that treat farmers fairly.
Directs the FTC to investigate ag equipment and seed manufacturer restrictions.
According to the administration, Biden's action will reduce the trend of corporate consolidation, increase competition, and benefit America's consumers, workers, farmers, and small businesses.
Today's Executive Order established a whole-of-government effort to promote competition in the American economy, which includes 72 initiatives by more than a dozen federal agencies to address competition across the economy, according to a White House press release.
Agriculture Secretary Tom Vilsack issued a press release on Friday detailing USDA's actions in response to the Executive Order. In addition to the items listed above, the release states that USDA will invest $500 million to expand meat and poultry processing capacity.
Meanwhile, the Justice Department's antitrust division will form an internal task force to help develop an "action plan for outreach and implementation" of the competition executive order, according to a copy of a DOJ memo viewed by POLITICO. The DOJ memo also cited a need for collaboration with agencies "in industry areas where attention to competition is particularly warranted," including farming, air travel, broadband and wireless services and healthcare.
NCBA Thanks President Biden, Secretary Vilsack for Taking Vital Steps to Strengthen Cattle and Beef Supply Chain
Today, President Biden signed an executive order which initiates several federal rulemakings and commits $500 million to expanding processing capacity in the beef industry. The National Cattlemen's Beef Association (NCBA) thanked President Biden and U.S. Department of Agriculture (USDA) Secretary Vilsack for acting rapidly to address key concerns impacting cattle and beef producers.
NCBA welcomed the announcement of rulemakings to improve the accuracy of the "Product of the USA" beef label and implement a $500 million-strategy to expand processing capacity as vital steps toward a more resilient industry supply chain.
"NCBA's top priority in Washington is pushing for policies that strengthen the business climate for our producers," said Vice President of Government Affairs Ethan Lane. "We thank President Biden and Secretary Vilsack for the leadership and swift action they've shown on some of the top issues impacting our producers, including 'Product of the USA' labeling and grants to expand regional, independent processing capacity. Today's executive order is a vital next step toward securing a steady beef supply chain, and increasing opportunities for profitability for our producers. We have actively engaged the administration on these issues thus far, and we will continue to advocate for the needs of American cattle producers as the rulemaking processes begin."
Today's Executive Order includes several provisions specifically aimed at key concerns in the cattle and beef industry, including:
Directs USDA to consider issuing new rules defining the "Product of the USA" label on beef so consumers have accurate, transparent information at the grocery store.
Directs USDA to develop a plan to increase opportunities for producers to sell their product in fair, transparent, and competitive markets.
Directs USDA to consider issuing new rules under the Packers and Stockyards Act, making it easier for producers to bring claims.