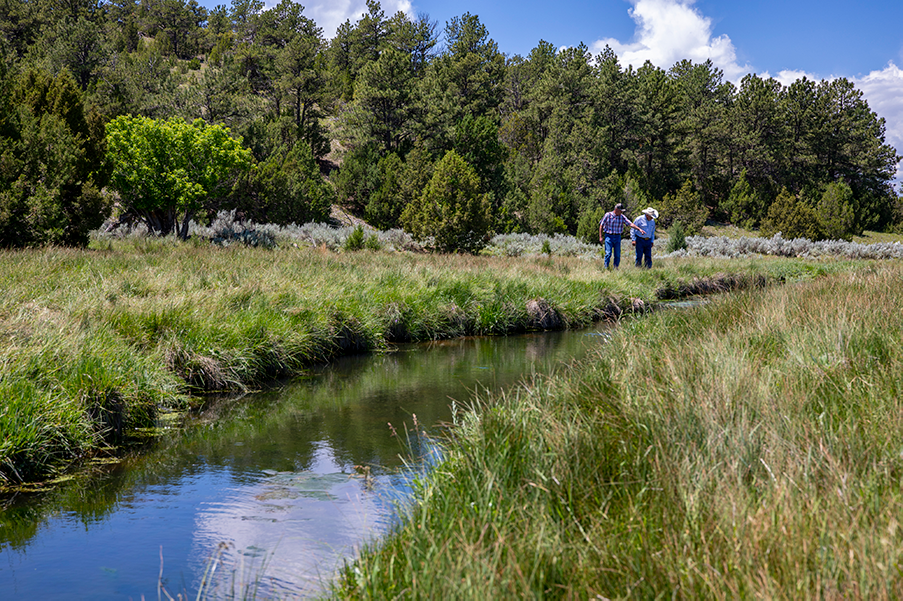 Recently a U.S. District Court in Arizona purported to vacate the navigable waters protection rule (NWPR) nationwide. Despite a standing U.S. Department of Justice memorandum opposing such nationwide injunctions from district courts that effect non-parties to the original suit, the Biden administration announced it would immediately abandon NWPR and write a new waters of the U.S. (WOTUS) definition. KLA and NCBA are asking members to sign onto a letter to Environmental Protection Agency (EPA) Administrator Michael Regan urging the agency to adopt clear, fair regulations that work for cattle producers. The letter is the first step in a strategy to limit the federal WOTUS definition and will be submitted to EPA as they develop new rules. To sign on, click here.
KLA and NCBA had worked with the Trump administration to craft NWPR, which provided clear jurisdictional boundaries for farmers and ranchers. NWPR adhered to Supreme Court precedent, empowered states to manage water bodies, solidified important agricultural exemptions and eliminated federal control over isolated water bodies that do not contribute to downstream water quality. However, according to EPA, WOTUS now will be interpreted consistent with the pre-2015 regulations until further notice. This means regulatory requirements and jurisdictional determinations will follow limits put in place by the agencies' 1986 regulations and subsequent guidance.
Both KLA and NCBA continue to aggressively oppose overreaching federal jurisdiction under the Clean Water Act and will work to ensure any revisions to the WOTUS definition respect private property rights.