Struggling with respiratory disease in your herd? Consider the benefits of laboratory diagnostics.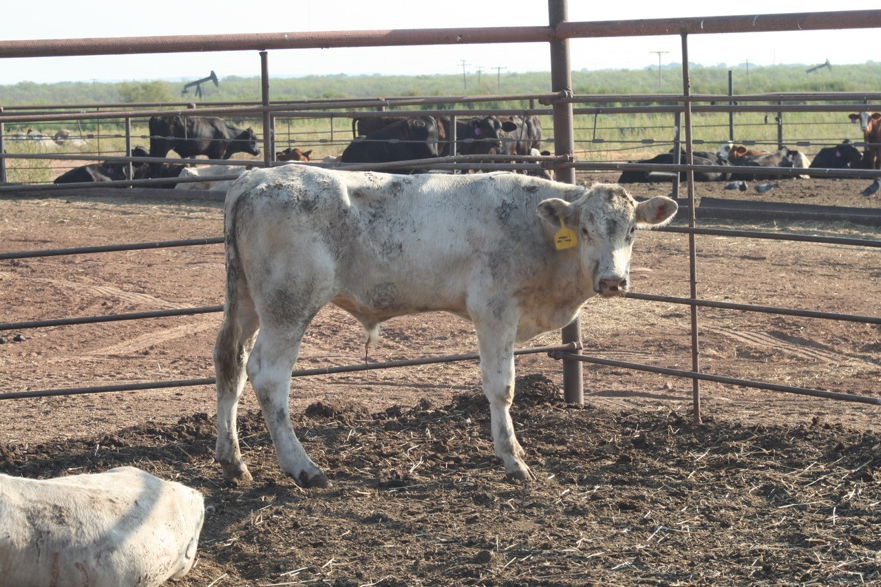 A recent study showed that for every two animals treated for bovine respiratory disease (BRD), the clinical outcome of only one animal changed.1 As an industry focused on improving cattle health and reducing disease, it's our job to look for ways to increase that number.
The complex nature of BRD makes establishing a universal "gold standard" for diagnosis and treatment problematic for cattle producers and veterinarians alike. The good news is that incorporating diagnostics into your disease management strategy can help optimize BRD prevention and treatment protocols for your herd.
"Producers often ask questions about why certain groups of calves succumb to BRD, while other groups do very well. Or, they'll wonder why they started having issues with BRD when their management and vaccination strategies have stayed the same," said Dan Cummings, DVM, Boehringer Ingelheim. "There's always new variables that will affect disease risk."
Understanding the disease triangle
Because there is no single cause or cure for BRD, Dr. Cummings recommends taking a step back and looking at management of this disease complex as a triad with three key points of influence — the animal, the environment and the pathogens present.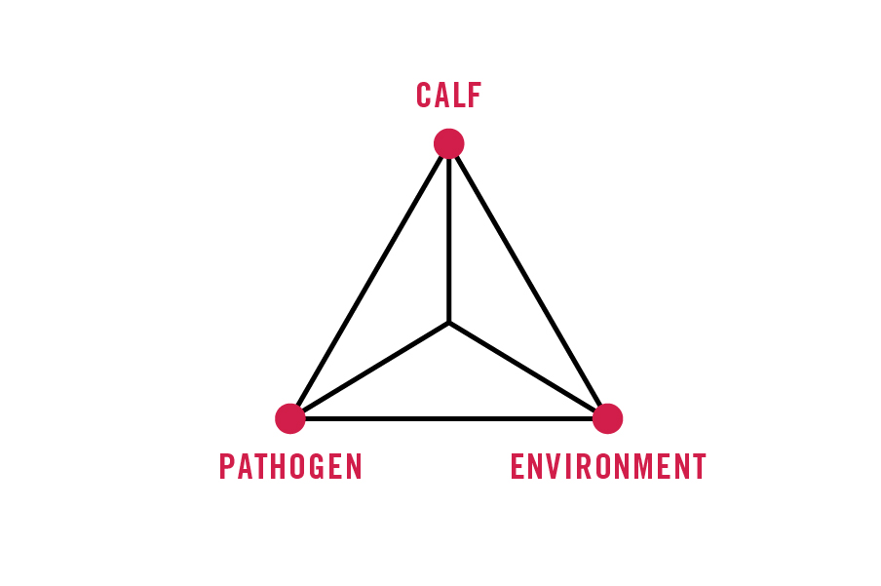 The calf – What's going on in the calf? Why are they susceptible to BRD? Are you testing for and removing persistently infected calves?
The environment – Has anything changed? Are there new stressors such as weather or commingling? Are you providing adequate nutrition and housing? Is the pathogen load overwhelming?
The pathogen – Are we able to properly immunize against the viral pathogens present? Is your treatment against bacterial pathogens effective?
"A common misconception is that antimicrobials are able to treat any and all pathogens, but this is not the case. Antibiotic treatments will only target the bacterial components of BRD, so we have to consider the viral components and prevention options as well," said Dr. Cummings.
It's important to talk through the points of this triangle with your local veterinarian. He or she can help you evaluate your current management practices and identify any areas that could be improved.
Utilizing diagnostics in your herd
To further optimize your prevention and treatment strategies, consulting with a diagnostic laboratory may be beneficial. A pathologist will work with your herd veterinarian to take a closer examination of bacteria or viruses present. This can be done antemortem by obtaining nasal swabs from the calf, or post-mortem through a necropsy evaluation.
"The clinical signs of disease and diagnostic test results are like puzzle pieces," said Randy Shirbroun, DVM, director of the ruminant business unit, Newport Laboratories, Inc. "By working with a combination of experts like veterinarians, pathologists and nutritionists to put the pieces together, you can determine the root causes of respiratory disease and fine-tune your BRD management approach – whether that be nutritional, housing, antibiotic treatment or vaccination program adjustments."
There are several tests available to pinpoint the cause of respiratory infections. Traditional diagnostics such as a bacterial culture test will include collecting a sample from infected tissue. The sample is then sent to a laboratory for testing, where it is put in an environment in which the bacteria can grow, helping diagnosticians identify what is causing the infection. Polymerase chain reaction (PCR) is also a common diagnostic test used for amplifying DNA and testing for different bacteria and viruses.
"Diagnostic testing laboratories and local veterinarians work similarly to crime shows on television. We're providing laboratory support, and veterinarians act as detectives on their respective farms," said Dr. Shirbroun. "For example, if test results happen to reveal a virus that is not covered in the producer's current vaccination program, the producer can then work with their veterinarian to choose an alternative vaccine and ensure cattle are immunized against that particular virus."
Ensuring diagnostic accuracy
Laboratory tests provide guidelines as to what pathogens are causing BRD in your herd, but they're only helpful if the samples submitted are a good representation of what's causing the initial problem. Collecting samples from the right animals, and in the right way, is crucial to ensuring accurate test results.
Dr. Shirbroun notes the importance of sampling animals that are acutely ill and have not received antibiotic treatment. "If an animal has been sick for three or four days, or has been treated multiple times, this can really change the demographics of the pathogens present. The initial bugs may be gone, and you can end up with a sample full of secondary invaders, which may not be representative of what's truly causing the problem."
He also stresses the importance of sending the samples to the diagnostic laboratory as soon as possible to prevent any deterioration.
A local veterinarian is your best cattle health resource
Due to the complexity of this disease and the measures needed to ensure accurate test results, both doctors agree that consulting with your local veterinarian is the most important step in preventing and treating BRD.
"To have a cost-effective BRD management plan, it's important to diagnose clinical illness quickly, and know when and how to implement laboratory diagnostics," concluded Dr. Cummings. "A local veterinarian can help you submit samples correctly, evaluate test results, and use those results to pinpoint and combat the disease-causing agents on your cattle operation."
Boehringer Ingelheim Animal Health
The lives of animals and humans are interconnected in deep and complex ways. We know that when animals are healthy, humans are healthier too. Across the globe, our 10,000 employees are dedicated to delivering value through innovation, thus enhancing the well-being of both.
Respect for animals, humans and the environment is at the heart of what we do. We develop solutions and provide services to protect animals from disease and pain. We support our customers in taking care of the health of their animals and protect our communities against life- and society- threatening diseases.
Boehringer Ingelheim Animal Health is the second largest animal health business in the world, with net sales of $4.5 billion (4 billion euros) in 2019 and presence in more than 150 countries.
Boehringer Ingelheim Animal Health has a significant presence in the United States, with more than 3,100 employees in places that include Georgia, Missouri, Iowa, Minnesota, New Jersey and Puerto Rico. To learn more, visit www.boehringer-ingelheim.us, www.facebook.com/BoehringerAHUS or www.twitter.com/Boehringer_AH.
Boehringer Ingelheim
Making new and better medicines for humans and animals is at the heart of what we do. Our mission is to create breakthrough therapies that change lives. Since its founding in 1885, Boehringer Ingelheim has been independent and family-owned. We have the freedom to pursue our long-term vision, looking ahead to identify the health challenges of the future and targeting those areas of need where we can do the most good.
As a world-leading, research-driven pharmaceutical company, more than 51,000 employees create value through innovation daily for our three business areas: Human Pharma, Animal Health, and Biopharmaceutical Contract Manufacturing.
In 2019, Boehringer Ingelheim achieved net sales of $21.3 billion (19 billion euros). Our significant investment of over $3.9 billion (3.5 billion euros) in R&D drives innovation, enabling the next generation of medicines that save lives and improve quality of life.
We realize more scientific opportunities by embracing the power of partnership and diversity of experts across the life-science community. By working together, we accelerate the delivery of the next medical breakthrough that will transform the lives of patients now, and in generations to come.
More information about Boehringer Ingelheim can be found at www.boehringer-ingelheim.com or in our annual report: http://annualreport.boehringer-ingelheim.com.