SmartFeed delivers the latest technology in feed intake testing!
Accurate. Affordable. Wireless.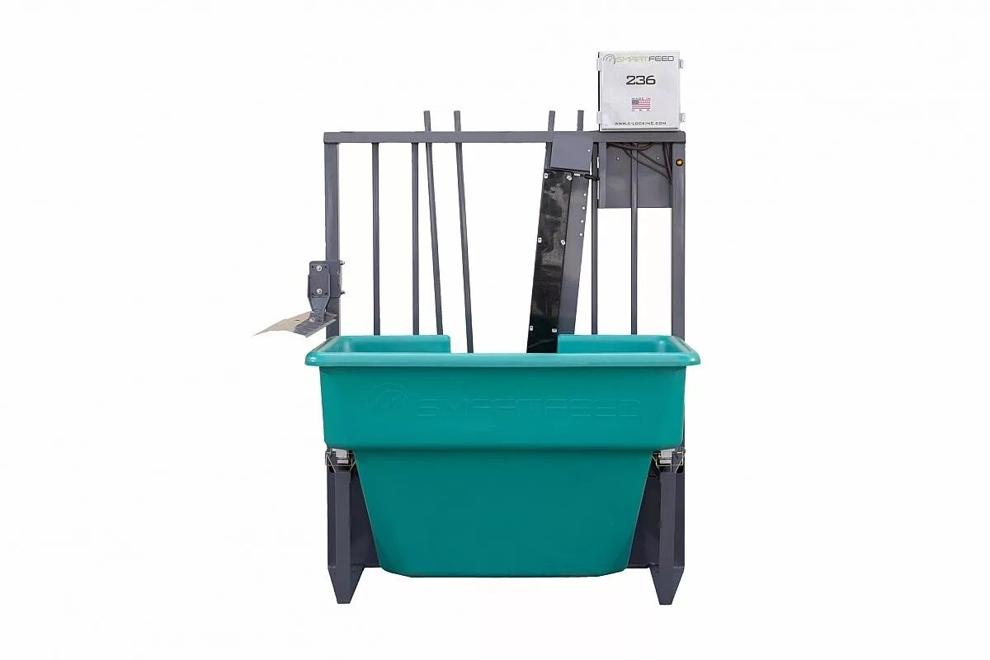 Identify your low input/high performing cattle with confidence and ease!
Portable - SmartFeed can be easily moved and wirelessly networked
Scalable - Add more units later as your herd grows
Data Management - Data is accessible in a secure and easy to use online interface
State-of-the-Art RFID Reader - Works with all RFID tags in any environment
Automated Alerts - Bins empty? Cattle off feed? Let SmartFeed keep you informed
The SmartFeed system integrates the best RFID, load cell and feed bin technology to continuously log data to determine the feed intake per visit per animal, ultimately allowing you to make informed decisions regarding the feed efficiency of your herd's genetics.
The system is modular, portable, and easy to install. Add additional SmartFeed units to your existing system at any time or move units to different locations easily. The only external wire is for AC power with options to power with solar for completely wireless and portable applications.
Each SmartFeed unit transmits data independently, using either a Wi-Fi or cellular network, to a cloud-based server, and is accessible in real-time from your desktop or smart device. In the event a connection is lost, the data will be stored on the unit until the connection is re-stored, or alternatively is retrieved with a USB connection.
SmartFeed can alert the user when specific animals have either low feed consumption, or do not visit after a certain time period so that problems with individual animals can be addressed quickly.
No Stress. No Labor. Daily Weights.
SmartScale accurately captures individual weights!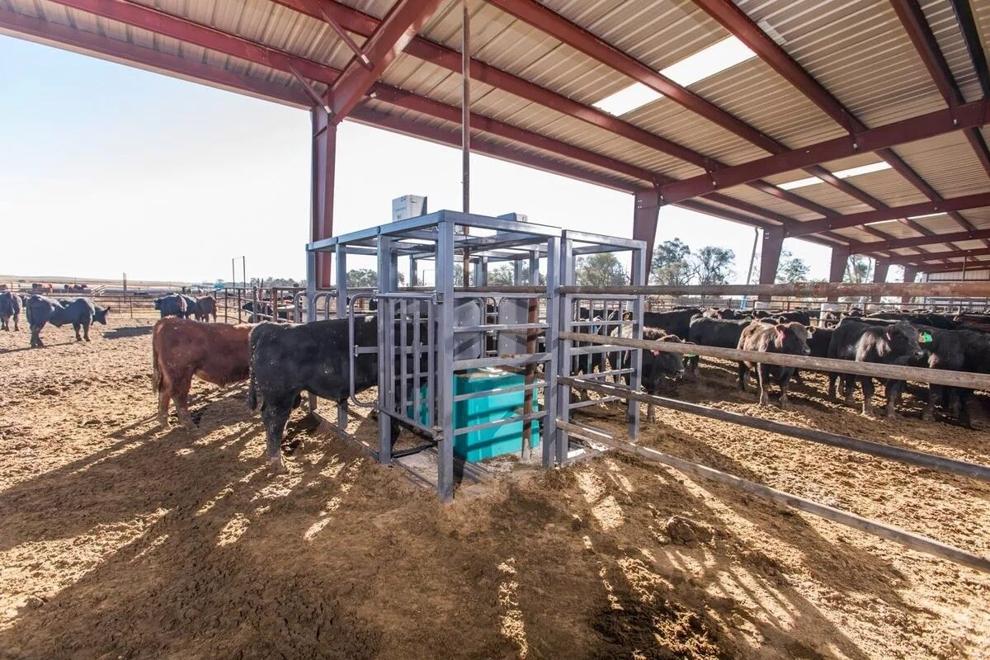 Collect individual weights every time your cattle visit the water trough!
Customizable - Fits most existing pen water supplies
Full System Integration - Easily integrates with SmartFeed system
State-of-the-Art RFID Reader - Works with all RFID tags in any environment
Easy User Interface - Secure and user-friendly interface to view real-time data
Plug & Play - No extra wiring or central computer
SmartScale is a cloud connected, automated scale unit that utilizes existing pen water supplies to provide daily weight and performance for each animal in your pen. Customizable to fit most existing pen water supplies and integrates with SmartFeed bunks to provide high-quality, real-time data.