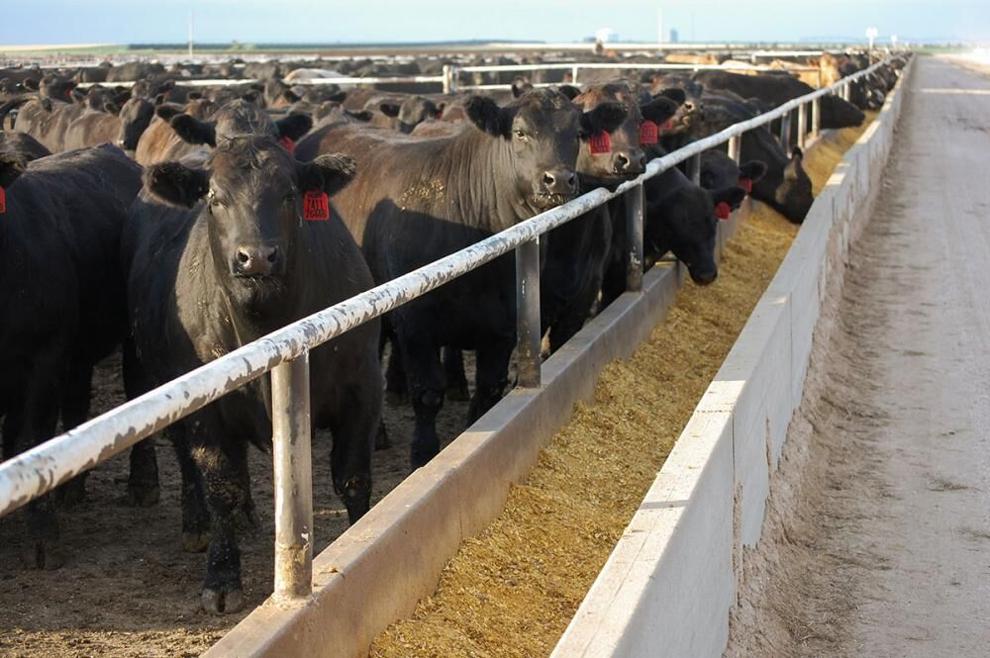 Cattle futures prices declined over the past week and a half after rallying at the end of March and into early April. Feeder cattle futures declined over the past few weeks. The May contract closed today about $10 lower than on April 7th. Similarly, the fall contracts are back into the low to mid $150s after spending a few days above $160. Similar declines have occurred in live cattle futures prices.
While expected returns for summer grazing look less attractive than they did just a few weeks ago, there remains cautious optimism in cattle markets this year. The expectation of tightening supplies at some point and a strong beef demand profile provide optimism for stronger markets this year. However, higher prices throughout 2021 are not certain and there are many factors to watch closely.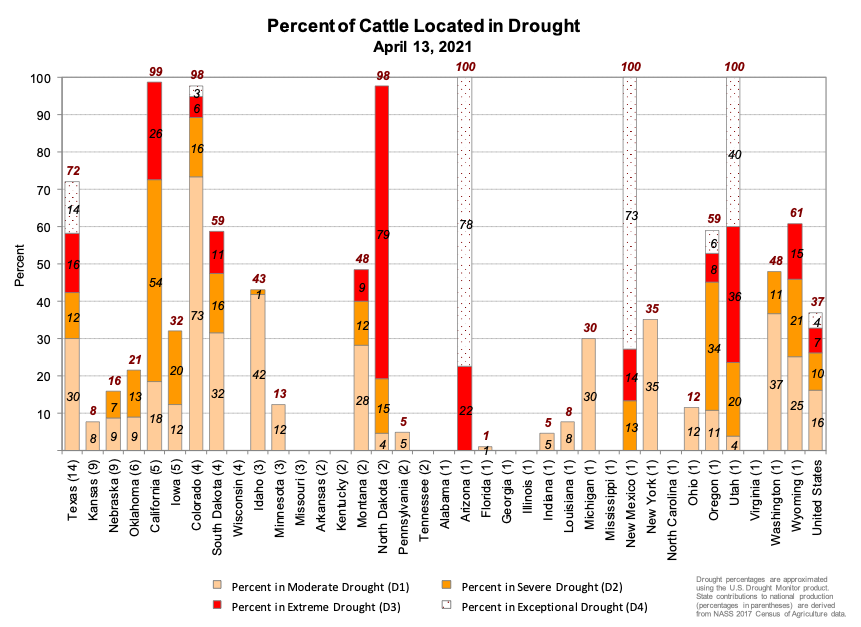 While there are few drought areas to mention in the Southeast, drought and pasture conditions nationwide are perhaps the biggest concern for cattle markets. This is especially true for regions facing exceptional drought. As shown in the graph above and the drought map below from the Drought Monitor, drought conditions are widespread in the western U.S. with Southwestern states facing large swaths of D4 "Exceptional drought." Conditions are similar in much of Colorado, Utah and surrounding states. Drought conditions in the Northern Plains have worsened and are leading to difficult herd liquidation decisions for many producers. Whether the drought conditions expand or recede over the next few weeks will be important to forage conditions throughout the Great Plains region.
Grain prices remain elevated and will likely continue to be a headwind for feeder cattle market rallies. As James mentioned a few weeks ago, the recent prospective plantings report did not suggest significant declines in corn prices this year. Currently, we would have to look all the way to the September 2022 to find a corn futures contract trading below $5 per bushel.
Looking ahead, the next cattle on feed report is set for release this Friday and is likely to contain some eye-popping year-over-year comparisons as the March 2021 data will be positioned against March 2020 data when covid disruptions were in full effect and placements were very low. While placements are nearly certain to be higher than a year ago, just how much higher is the big question. Very large placement totals in March 2021 could lead to larger than expected totals of market-ready live cattle this summer. The recent declines in summer month live futures may be reacting to this possibility.
The Markets
Boxed beef and fed cattle prices are stronger amid springtime seasonal strength. Year-over-year prices are substantially higher due to COVID impacts in April of 2020.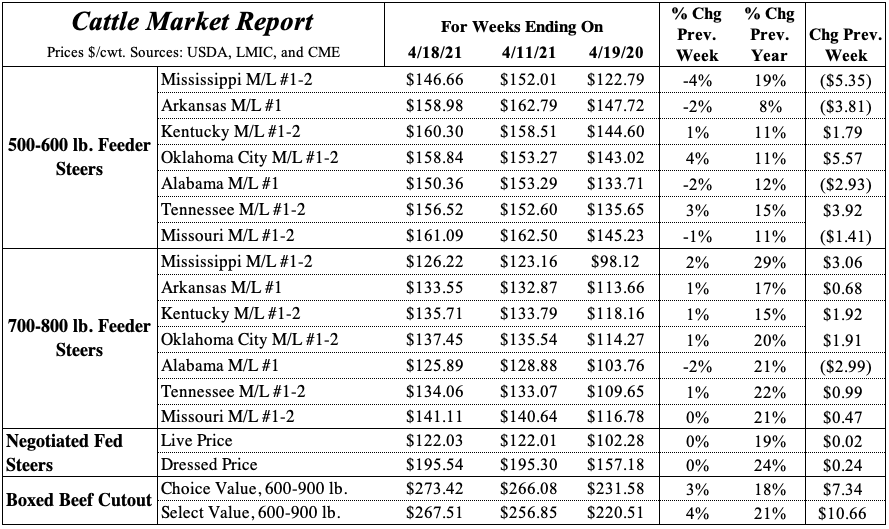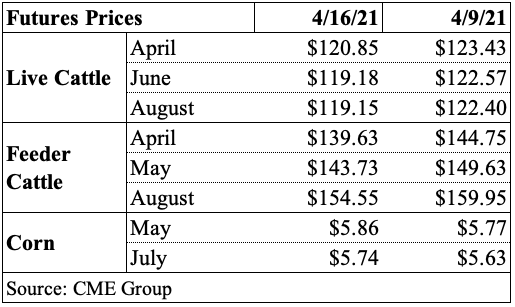 Pasture Conditions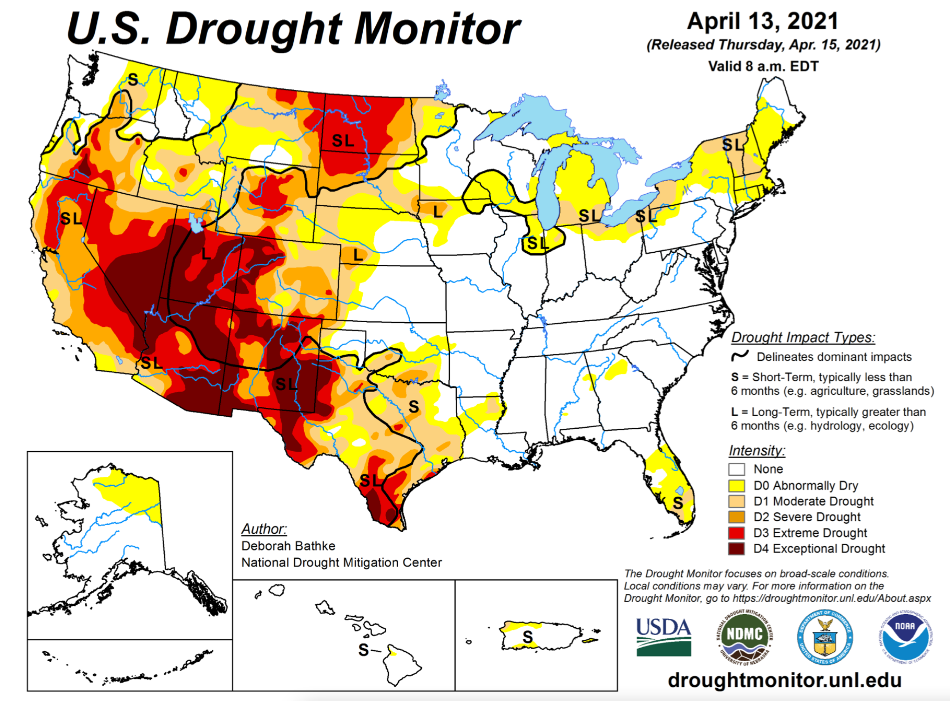 Click here to visit the U.S. Drought Monitor site.