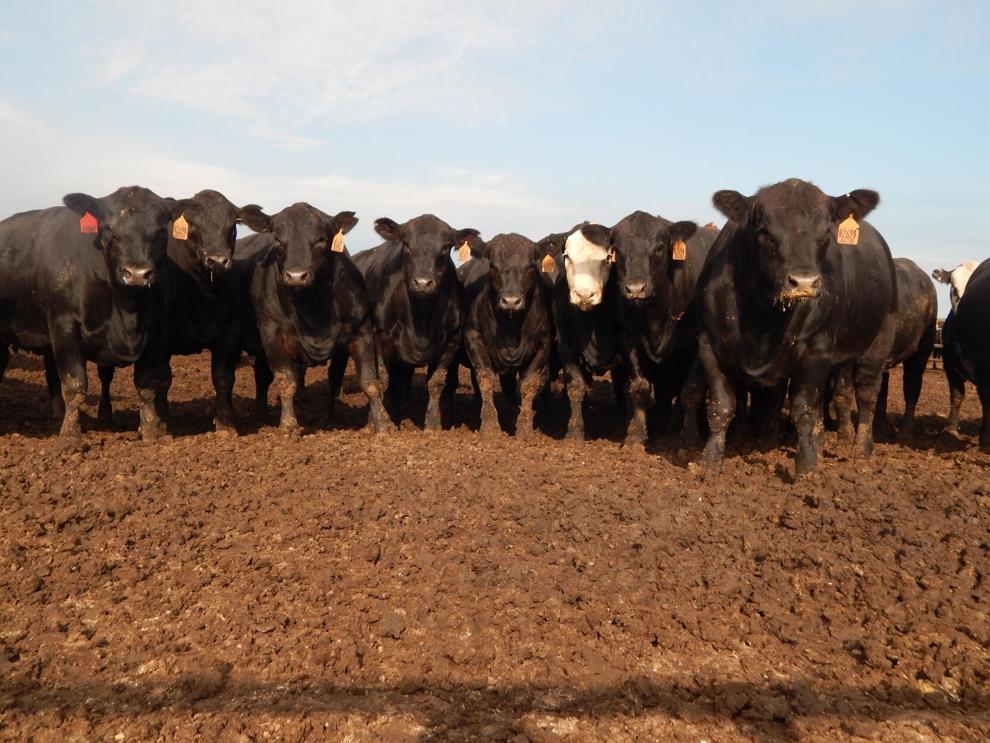 The USDA Cattle on Feed report was recently released which set total inventory levels on February 1, in feedlots of +1,000 head capacity, at 12.106 million head, 1.5% (178,000 head) above a year ago. The range of pre-report estimates was from down 0.4% to up 1.1% from last year. The actual cattle on feed number falls just above the highest pre-report estimate and contrary to those analysts expecting the inventory to be below a year ago. January marketings were 1.822 million head which is 5.6% below a year ago and closer to the lower end of the range for pre-report estimates (down 1.6% to 5.7%). The lower marketings level is reflective of the fact that there were two less slaughter days during January.
Cattle placed on feed for the month of January was 2.017 million head, up 3.2% (62,000 head) from last year and above analysts' expectations. Prior to the report the range of estimates was wide, from down 4.9% to up 3.0% with the actual just exceeding the highest estimate. Iowa saw the highest annual increase, rising 15.2% followed by increases in Texas, Kansas, and Nebraska, which were up 9.4%, 7.9%, and 3.9%, respectively. The remain states in the report all posted lower placement levels.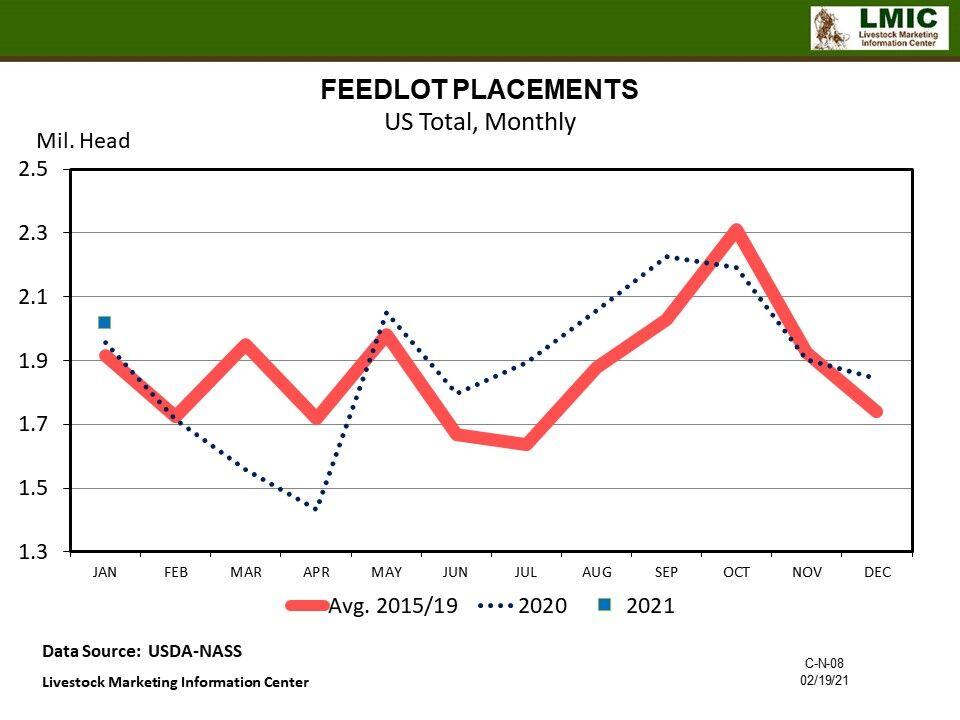 With higher placements in January, rising feed costs are likely to become more of a focus and concern. The weekly Omaha corn price for January averaged $5.04 per bushel, which is a 15.2% ($0.67 per bushel) rise over December 2020 and 32.0% ($1.23 per bushel) higher than last year. High feed costs may incentivize cow-calf operators to add more weight to calves before placing into feedlots. This may be a challenge as much of the western U.S. remains in drought, potentially limiting available pasture and feed supplies. The harsh winter weather in mid-February likely depleted hay stocks in some areas.