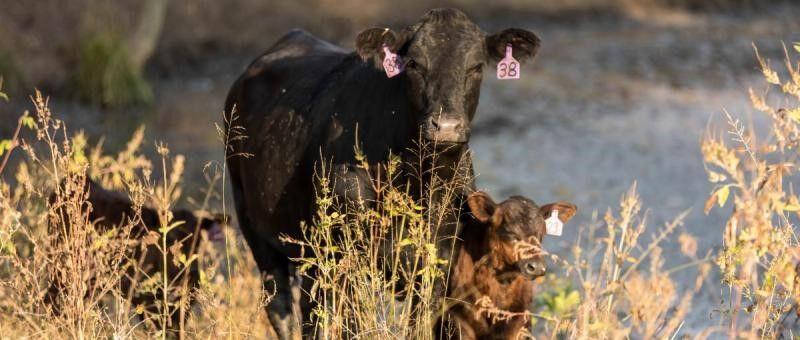 On May 18th, the National Cattlemen's Beef Association (NCBA) announced support for H.R. 3419/S. 1666, the Foreign Animal Disease Prevention, Surveillance, and Rapid Response Act of 2023. This bipartisan and bicameral legislation would continue making critical investments in foreign animal disease response programs currently overseen by the U.S. Department of Agriculture (USDA). The bill was introduced in the Senate by Sens. Amy Klobuchar (D-MN), John Cornyn (R-TX), and Joni Ernst (R-IA) and in the House by Reps. Ronny Jackson (R-TX), Angie Craig (D-MN), Jim Costa (D-CA), Don Bacon (R-NE), and Don Davis (D-NC).
"The threat of a foreign animal disease outbreak in the United States represents an existential threat to every cattle producer. It would also threaten this nation's food and national security. We must act now to ensure we are prepared to combat a potential crisis before it happens," said NCBA President Todd Wilkinson, a South Dakota cattle producer. "As a cattle producer, it is reassuring to see bipartisan support for legislation like the Foreign Animal Disease Prevention, Surveillance, and Rapid Response Act, which will help our industry prepare for, and ultimately prevent a national crisis."
The Foreign Animal Disease Prevention, Surveillance, and Rapid Response Act would provide additional funding for three important animal health programs established through the 2018 Farm Bill including the National Animal Vaccine and Veterinary Countermeasures Bank (NAVVCB), the National Animal Disease Preparedness and Response Program (NADPRP), and the National Animal Health Laboratory Network (NAHLN).
"Together, the vaccine bank, NADPRP, and laboratory network form a 'three-legged stool' that represents our strategy for protecting the cattle and beef industry from a foreign animal disease outbreak," said Tom Portillo, D.V.M, chairman of NCBA's Cattle Health and Well Being Committee. "To protect the cattle industry, Congress must provide adequate funding for each of these three important programs."
In addition to NCBA, this legislation is supported by our state affiliates across the country.
Background
The NAVVCB was established thanks to NCBA's advocacy efforts during the 2018 Farm Bill and currently houses foot-and-mouth disease vaccines and diagnostic test kits. The NADPRP supports programs like the Secure Beef Supply plan, which develops continuity of businesses resources to help farms, ranches, processors, and retailers continue to safely operate in the event of a foreign disease outbreak. Finally, the NAHLN conducts essential research, disease monitoring, and testing. All three programs are strongly supported by NCBA and our affiliates.