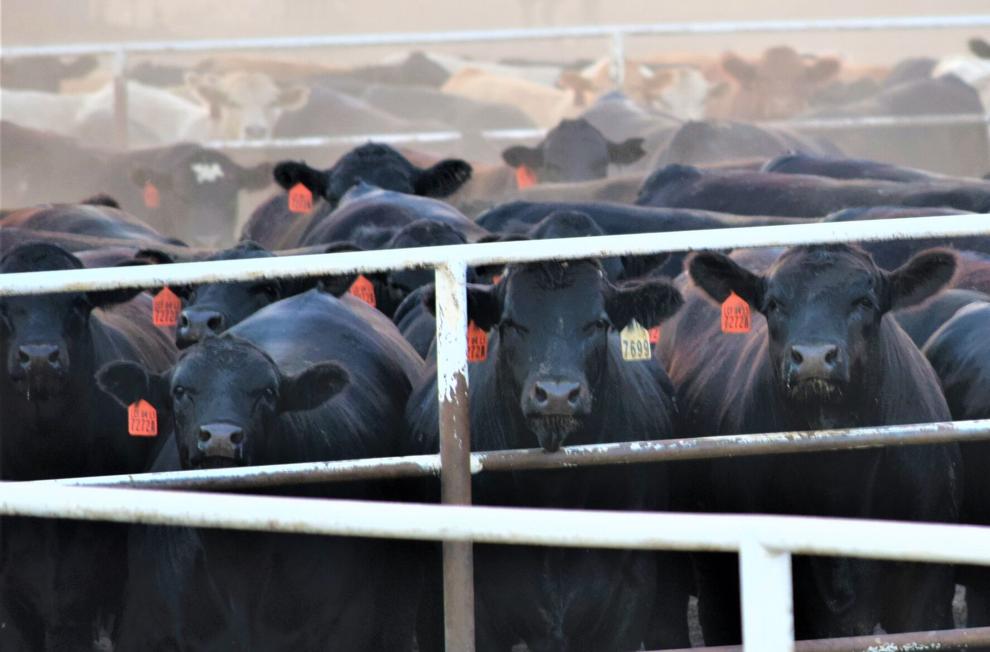 The November Cattle on Feed report released by USDA NASS this week showed on-feed numbers very close to even with a year ago due to larger than a year ago placements and smaller marketing figures. Marketings were down about 5% from 2020, in-line with daily slaughter levels and about even with last year's daily average marketing number. Placements in total were up 2.4% with strong growth in Colorado feedlot numbers (+6%), Idaho (+10%), Kansas (+1%), Nebraska (+12%) and Texas (+6%) during the month of October.
The breakout in placement weights were unsurprising. More lightweight cattle were placed than a year ago in the less than 600 pound category and the 600-699 pounds, but growth was seen in heavier weights too. Cattle in the 700-799 pound category were higher by 5,000 head, and 800-899 pounds increased 38,000 head. The combined weights groups aggregating cattle over 900 pounds was unchanged from last year.
Cattle on feed over 120 days supplies tightened considerably dropping 175,000 head from last month, the lowest number in 10 months. However, it's still larger than the pandemic supplies of 120+day cattle a year ago by nearly 100,000 head. The total number of cattle on feed is not small either. Cattle on feed in feedlots with over 1000 head capacity is 11.9 million head, and although slightly below a year ago (25,000 head smaller), its still the largest inventory in seven months.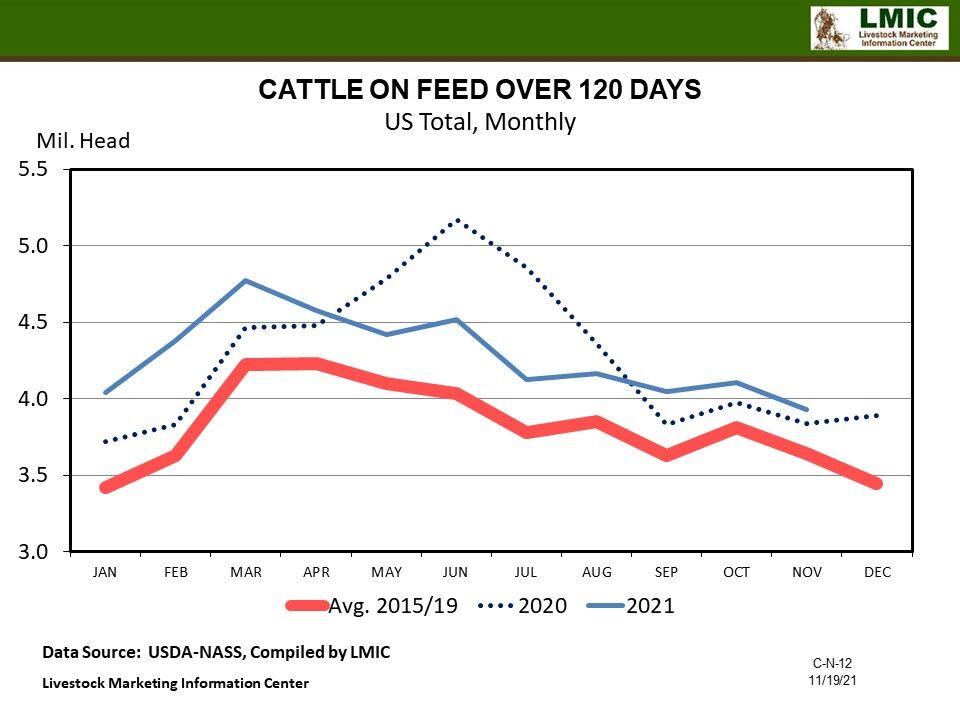 Continued placements of heifers is likely still happening to boost cattle placements and to maintain these levels of inventory. January 1 Cattle Inventory is just around the corner and its looking more and more like the beef herd will be down more than 2%.