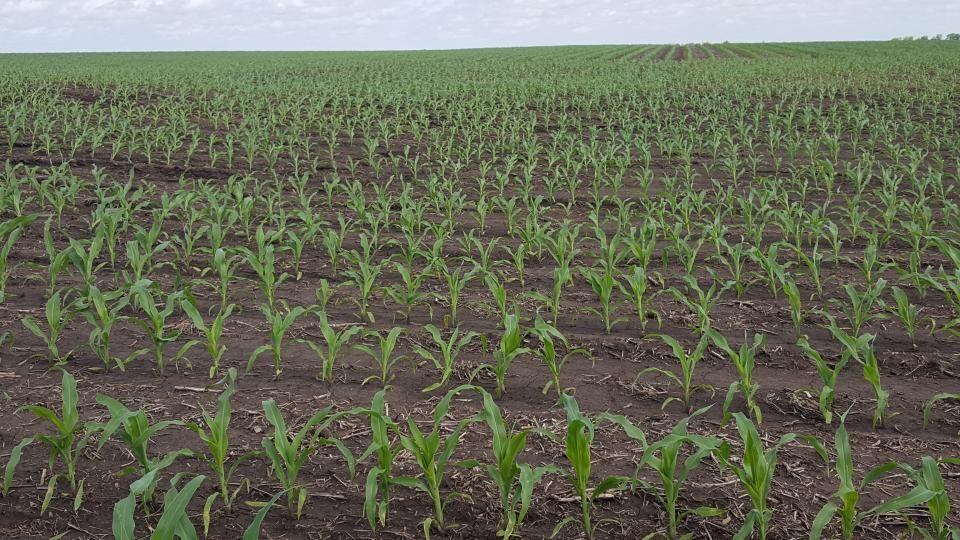 Higher feed prices are a concern for cattle producers in 2022-2023 and recent increases in corn prices continue to add fuel to that concern. U.S. corn planting is underway and estimates of corn production are impacting market price expectations.
The combination of acres planted and expected yield are the major drivers of corn production expectations. In early April, Kenny discussed the Prospective Plantings Report which estimated U.S. corn acreage in 2022 would be lower than a year ago. Last week, the USDA World Agricultural Supply and Demand Estimates (WASDE) provided their first estimates for the 2022-2023 corn marketing year and the estimated yield came in lower than many expected.
WASDE estimated the corn yield for 2022/23 to be 177 bushels per acre which is 4 bushels per acre lower than the 181 bushels per acre estimate that was presented at the USDA Agricultural Outlook Forum back in February. The WASDE noted: "The very slow start to this year's planting in the major corn producing States and the likelihood that progress by mid-May will remain well behind normal reduce yield prospects."
The latest Crop Progress report was released this afternoon and suggests that only 49 percent of corn has been planted in the 18 states that together make up more than 90 percent of total corn acreage. Fortunately, this has more than doubled from the 22 percent that was planted just a week ago. However, it is still behind schedule compared to recent years. 78 percent of corn was planted at this time last year and the five-year average for planting at this point is 67 percent.
The initial WASDE farm price estimate for corn in 2022/23 is $6.75 per bushel. This estimate is for the average price received by farmers during the corn marketing year which begins on September 1st. For comparison, the estimate for the current marketing year (2021/22) farm price is $5.90 per bushel and the average for the 2020/21 marketing year was $4.53.
It is still early in the corn growing season and, as always, the weather over the next few months will be the major driver of corn production and price. Corn markets are typically volatile during the growing season as the market absorbs more information about crop progress. But the latest estimates suggest higher feed costs could remain a challenge for cattle producers into the new crop year.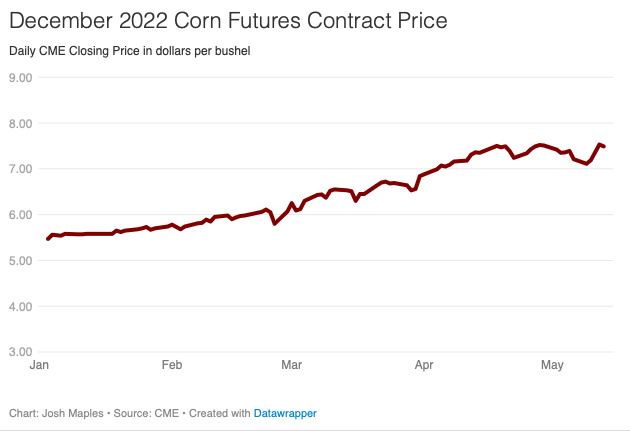 The Markets
Feeder cattle prices were mixed last week while live cattle prices were down slightly. Cattle prices are about 15 to 20 percent higher than a year ago. The boxed beef cutout was down slightly last week but is nearly 20 percent lower than a year ago.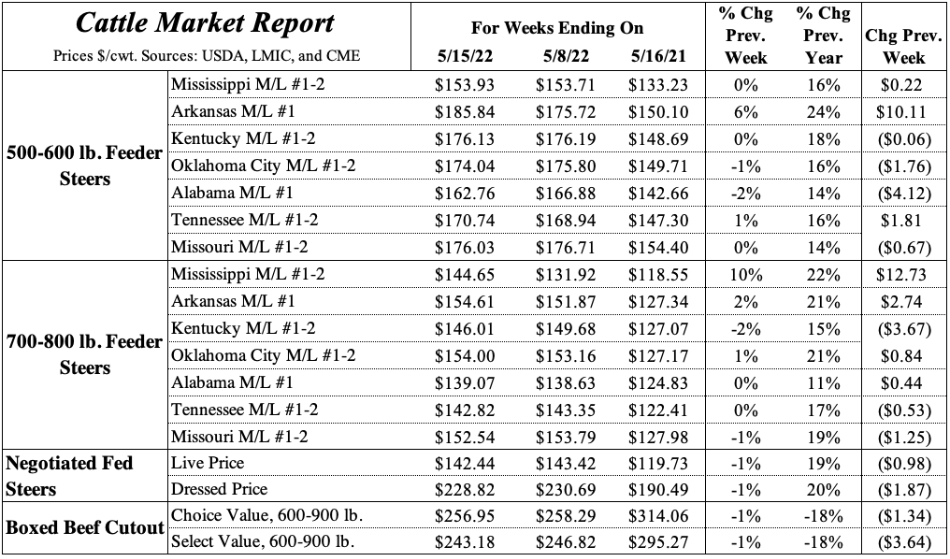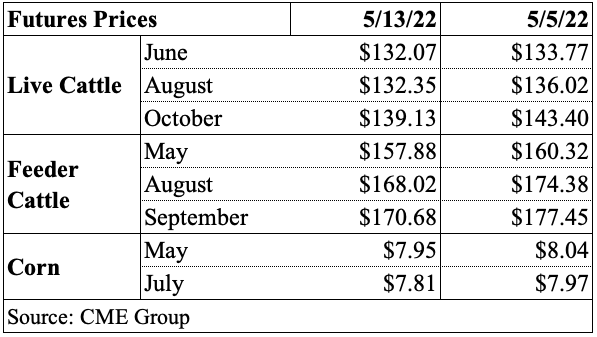 Pasture Conditions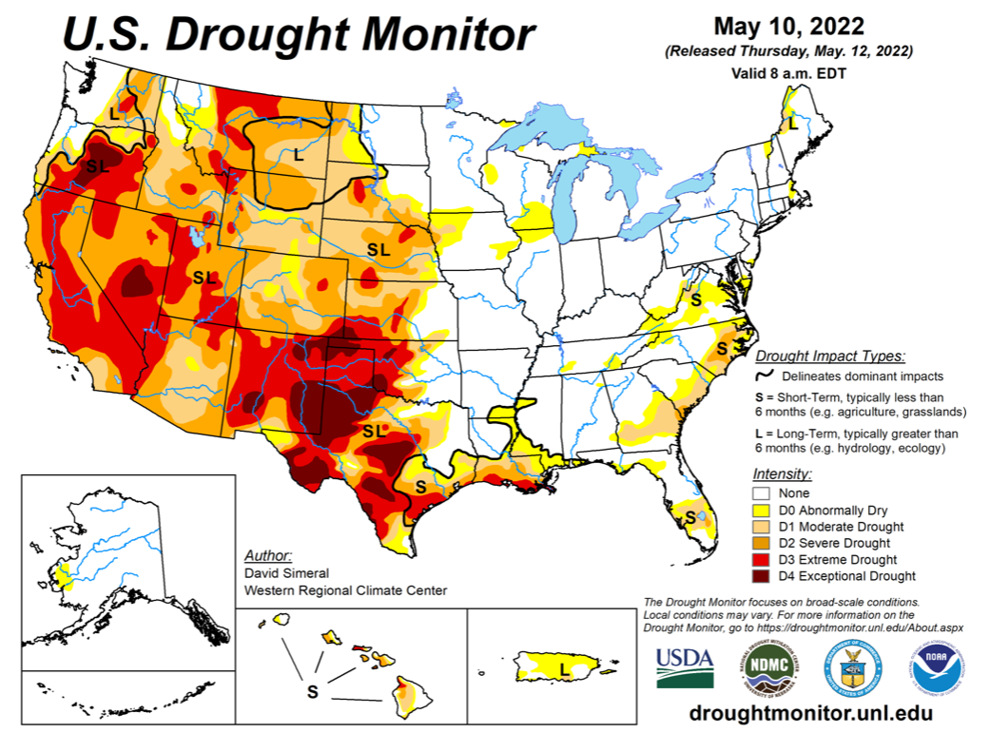 Click here to view the U.S. Drought Monitor website.