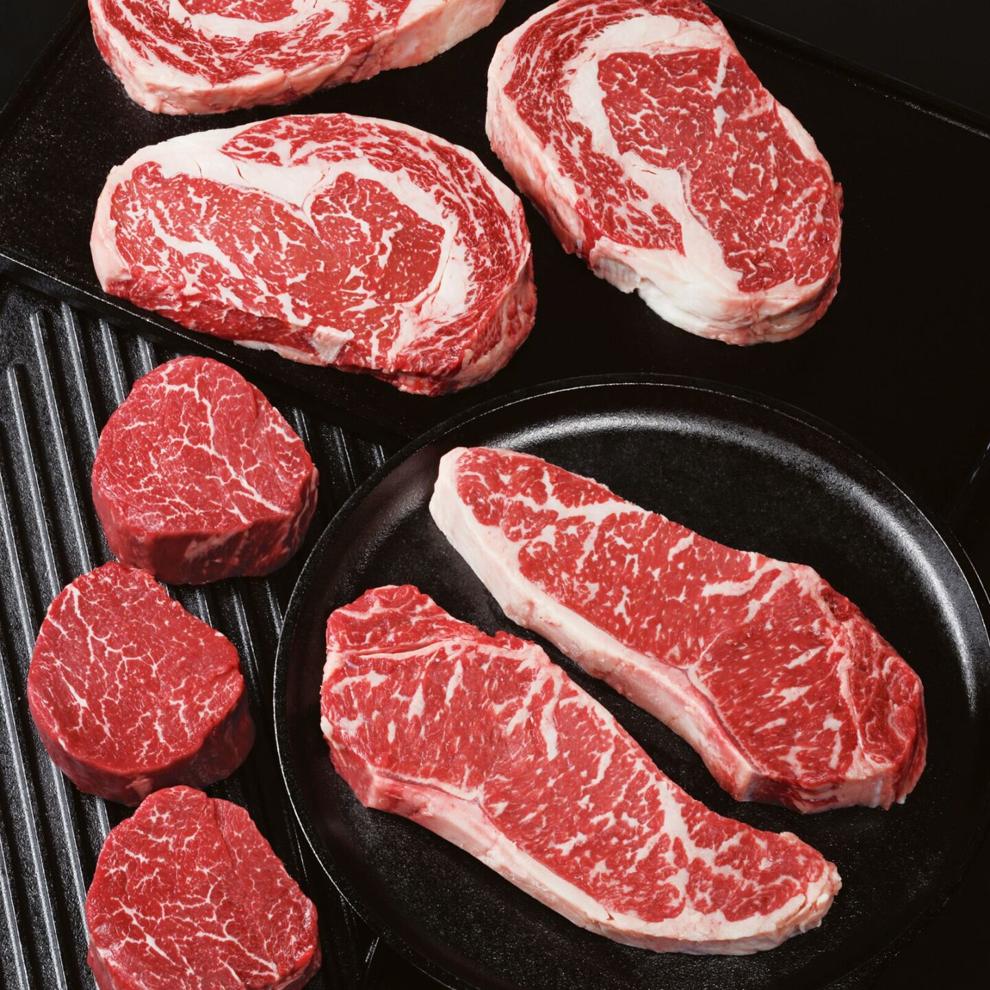 Retail meat price data was recently release for the month of June. Beef and pork prices remain well above typical levels while chicken prices continued to moderate lower. Pork prices have been tracking above last year's levels since the start of the year and prices have been increasing for the last nine consecutive months. The pork price of $4.55 per pound in June set an all-time high based on data going back to 1960. Sliced bacon prices increased $0.90 per pound (15.6%) to $6.67 while boneless hams rose $0.31 per pound (6.8%) from last year to $4.92. All pork chops fell $0.10 per pound (-2.4%) to $4.09 alone with declines in chops (center cut bone-in) and boneless chops each down 4.2% and 3.2%, respectively, to $4.35 and $4.54 per pound.
Many of the retail beef price data for June last year were record prices which led to some of the reported prices posting year-over-year declines, but some categories set record highs. The June all fresh beef price was $7.11 per pound, down 1.2% from last year but the third highest level only behind record prices of June ($7.56) and May ($7.59) set last year during the pandemic. Ground beef fell 8.0% to $4.36 per pound, chuck roast and round roast both fell 7.4% and 5.1%, to $6.64 and $6.21. The Choice sirloin steak, beef for stew, and all uncooked beef steaks each set all-time high prices in June. Choice sirloin steak was $10.78 per pound rising 3.4% over last year which was the prior record price at $10.42. Beef for stew and all uncooked beef steaks were $6.80 and $9.75 per pound, respectively, beating the prior record prices set exactly one year ago.
The June broiler composite retail chicken price was the second highest at $2.06 per pound which was 1.1% or $0.02 lower than last year. June of 2020 is the record broiler composite price of $2.08 per pound. Both chicken legs (bone-in) and boneless chicken breast prices rose 0.6% and 0.1% over last year, respectively, to $1.61 and $3.35 per pound. Eggs (grade A) increased 5.7% to $1.64 per dozen, the highest price since April 2020. Milk prices rose 11.2% to $3.56 per gallon, the highest price since January 2015.