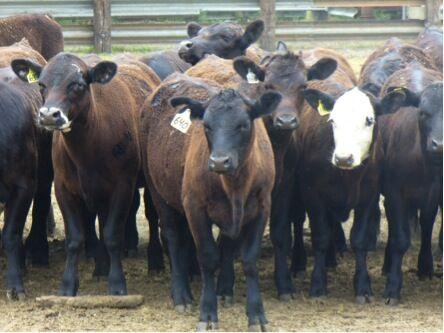 Although parts of the country are in a drought, other areas are experiencing above-average rainfall and a plethora of extra grass. It might be tempting to purchase additional cows, but history tells us times of extra moisture and additional forage are typically not common enough to support expanding a cow herd. However one way to utilize that extra grass by grazing stocker cattle.
Eric Bailey, University of Missouri State Extension Specialist, says ranchers can rely on stocker cattle to make idle land profitable. Stocker cattle systems put weight on cattle economically by using pasture forages during the early spring and fall as the main source of weight gain.
"When looking at the beef industry in Missouri, we've got the cow-calf operations where we raise calves and then the majority of those are destined to become steaks someday," Bailey explained. "The stocker cattle industry acts as a niche transition between the cow-calf operation, the feedlots and the packers by putting weight on these calves as cheaply as we can."
Bailey says this can be a game-changer for Missouri producers because less money would be invested in things like grain, hay, equipment and buying new land. Another benefit of stocker cattle is that the producer would not have to run cow-calf pairs year round. Farmers who have forage in the spring could run a set of stockers from early February to early July, and then they could look at running additional stocker cattle from October to the end of the year, depending on the quantity and quality of forage, Bailey said.
Although his advice is for Missouri ranchers, the concept works nationwide.
"I am taking a 500-pound calf and I am hoping to deliver a 700-pound calf who is ready to go into a feedlot at that time," he said. "I am shooting for 100 days. And I am hopeful that I will put about 200 pounds of weight on them in those hundred days with minimal feed supplements."
Producers interested in stocker cattle should visit with cow-calf producers in their area who want to add value to their farm by using available but idle land around them. Individuals can also contact their local extension center with questions.
"Many successful stocker operations begin as custom grazing for an owner on a leased farm," said Bailey. "That's as low-cost of a way to get in the cattle business as I know."