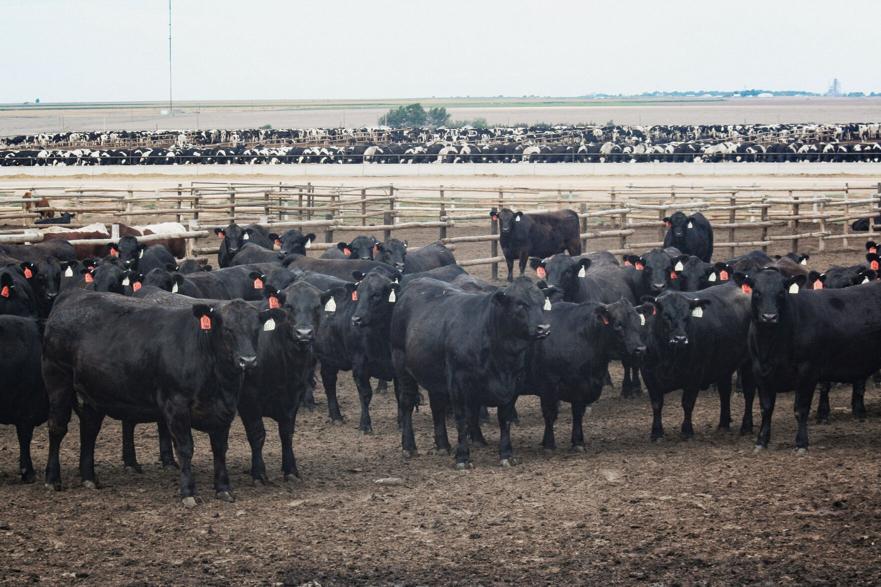 FED CATTLE: Fed cattle traded steady com-pared to last week on a live basis. Prices on a live basis were primarily $108 to $110 while dressed prices were mainly $170 to $172.
The 5-area weighted average prices thru Thursday were $109.59 live, up $0.13 com-pared to last week and $171.73 dressed, down $0.15 from a week ago. A year ago, prices were $115.96 live and $183.56 dressed.
The steady trade compared to last week can probably be considered a win in that margins on most cattle remain positive. Packers continue to demand cattle to fill the holiday pipeline. It will be interesting to see if holiday meat purchases are different this year given that many family gatherings will be smaller and less traveling. If consumers lean heavier on beef then packers will continue to have a strong demand for cattle to keep the pipeline full and to re-stock meat counters following the holiday purchases. Heavy cattle continue to put pressure on some regional markets, but it is becoming less and less of a concern with each passing week. Prices may be a little softer next week with the shortened kill week.
BEEF CUTOUT: At midday Friday, the Choice cutout was $238.50 up $0.80 from Thursday and up $12.06 from last week. The Select cutout was $213.77 down $0.12 from Thursday and up $3.96 from a week ago. The Choice Select spread was $24.73 compared to $16.63 a week ago.
The rib primal is about the only primal to get excited about as it relates to Choice boxed beef. There is no doubt that Choice boxed beef prices are making a strong run but several primal values are lagging year ago price levels. Based on last week's primal values, the rib primal is only 2 percent lower than the same week one year ago while the chuck and the round are only 6 and 5 percent lower than a year ago, respectively. The issue is with the remaining primal values. Loin prices are 9 percent lower than one year ago and the flank is 10 percent lower than last year. One would think the loin would have a little more strength and follow the rib primal. The short plate price is 20 percent lower than the same week one year ago while the brisket is 27 percent below year ago prices. As a consumer, this means there are probably some deals on briskets at the local grocery store. If that is the case then a smoked brisket would be a nice replacement for a turkey. Alternatively, it might be smart to freeze a few briskets and pull them out at Christmas or New Years.